The Headquarters of SURAGUS GmbH is the industrial park of the original ZMD (centre of microelectronics Dresden) campus located in the north of Dresden in close proximity to motorway A4 (Exit Wilschdorf/Flughafen) and airport Dresden. In the center of the industrial park is the Nano Technology Centrum Dresden - Maria-Reiche-Straße.
Address:
SURAGUS GmbH
Maria-Reiche-Str. 1
01109 Dresden
Germany
Phone +49 351 32 111 500
E-Mail: info@suragus.com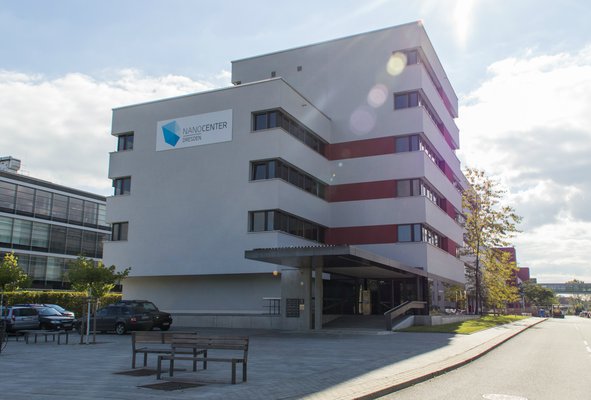 Drive
Car
SURAGUS can be reached via the freeway A4, exit Wilschdorf/Flughafen. Many navigation systems do not yet recognize the Maria-Reiche-Strasse 1. Please choose Grenzstrasse 28, 01109 Dresden as your destination instead in that case.
Airplane
The Dresden International Airport is located within 1 kilometer from SURAGUS. There are regular connections from and to Frankfurt am Main (7x daily), Düsseldorf (6x daily), Munich (6x daily), Hamburg (3x daily), Cologne/Bonn (3x daily), Stuttgart (2x daily), Moscow-Sheremetyevo, Zurich, Basel-Mulhouse-Freiburg. Up-to-date information can be found here.
Public Transport
To reach us by train you can take the city railway S2 in direction Airport from Dresden Main Station or Neustadt. Depart at Dresden Grenzstrasse. The Nano Center Dresden is situated within walking distance from this railway station. Please wait at the reception, we will pick you up there. The website of the Dresden public transport service is available at www.dvb.de.